GoDaddy powers the world's largest cloud platform dedicated to small, independent ventures, with 18 million customers worldwide and 77 million domain names under management. As GoDaddy scales to meet the demands of millions of daily users, they are also working to find ways to scale internally and unify their teams' efforts across engineering, QA, and operations.

Join team members from GoDaddy and Cypress.io on Wednesday, March 27 at 10am PDT / 1pm EDT to learn how the GoDaddy team embraced test automation with Cypress, thereby changing their culture and practices from the ground up to ensure a seamless "wow" experience for every customer.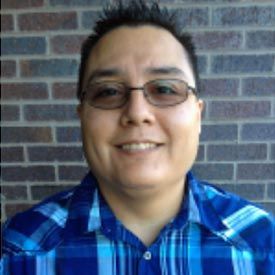 Pablo Velasquez
Software Development Engineer in Test at GoDaddy
Stephen Commisso,
Principal Engineer at GoDaddy
Kolya Venturi
Software Development Engineer at GoDaddy
Steven Yi
Vice President of Marketing at Cypress
During the webinar, you will:
See how Cypress created immediate improvement for GoDaddy, which has seen a 75% decrease in work required to maintain QA tests.
Learn how Cypress speeds up test output; GoDaddy has written 55% more tests with a nearly 70% smaller team.
Get to know more about GoDaddy's engineering team and their journey to optimize their testing workflow.
We encourage all registrants to attend the webinar live, as we will be answering questions throughout the event. However, all registrants will receive a link to the recording of the event, so please feel free to sign up even if you can't join us that day.