End-to-end testing is the optimal way for developers to test their apps across complex operations, UI states, mobile responsive views, and more.
But how do you test your applications for visual integrity? How can you know with complete confidence that you haven't introduced a visual regression?

Cypress.io gives you a fast and reliable way to ensure your app is functioning exactly as intended on every commit. Using it with Percy's visual testing capability provides end-to-end confidence. Join Mike Fotinakis, Co-Founder and CEO of Percy, and Cypress' VP of Engineering, Gleb Bahmutov, on Wednesday, April 10 at 10 am PDT / 1 pm EDT to learn about the value of using Cypress and Percy, both independently and together, as well as to get an in-depth look at integrating and writing tests for your needs.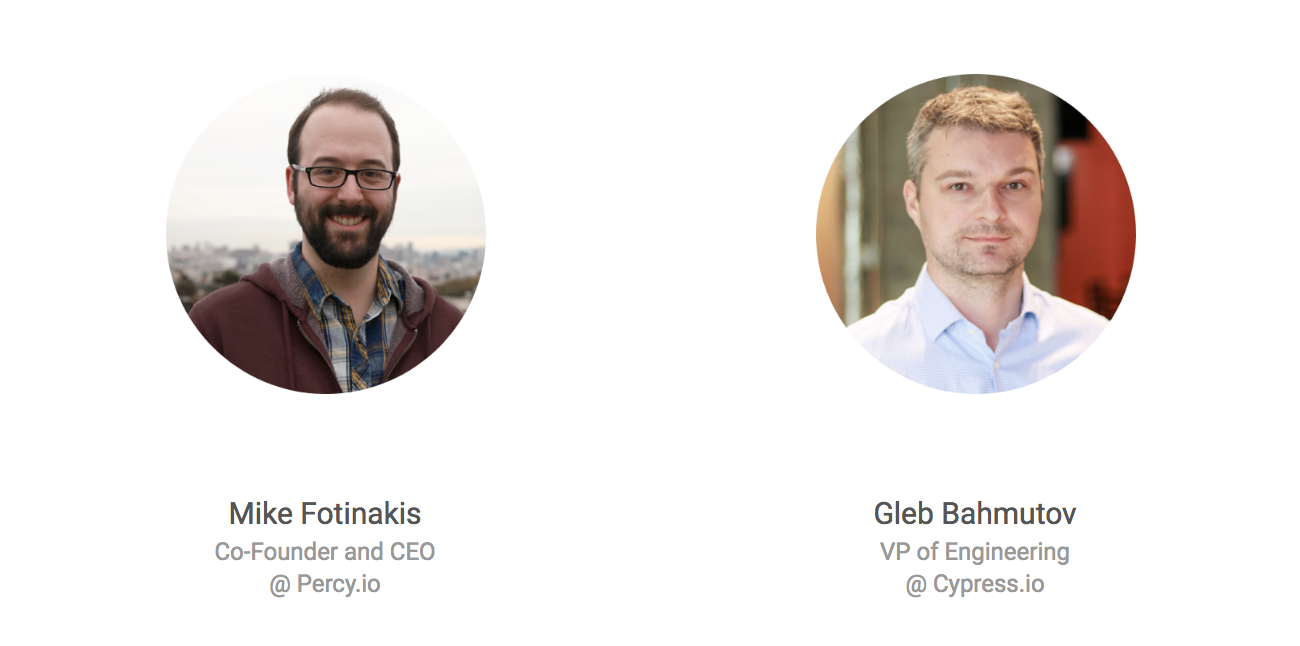 During the webinar, we'll cover:
How to write effective end-to-end tests
A step-by-step demo of how to integrate Percy snapshots into your Cypress tests
How to practically achieve complete application test coverage


There will be live QA so please join! Even if you can't make it - go ahead and register anyway so we can send you a link to the recording. Who knows, there might an opportunity to win a prize…