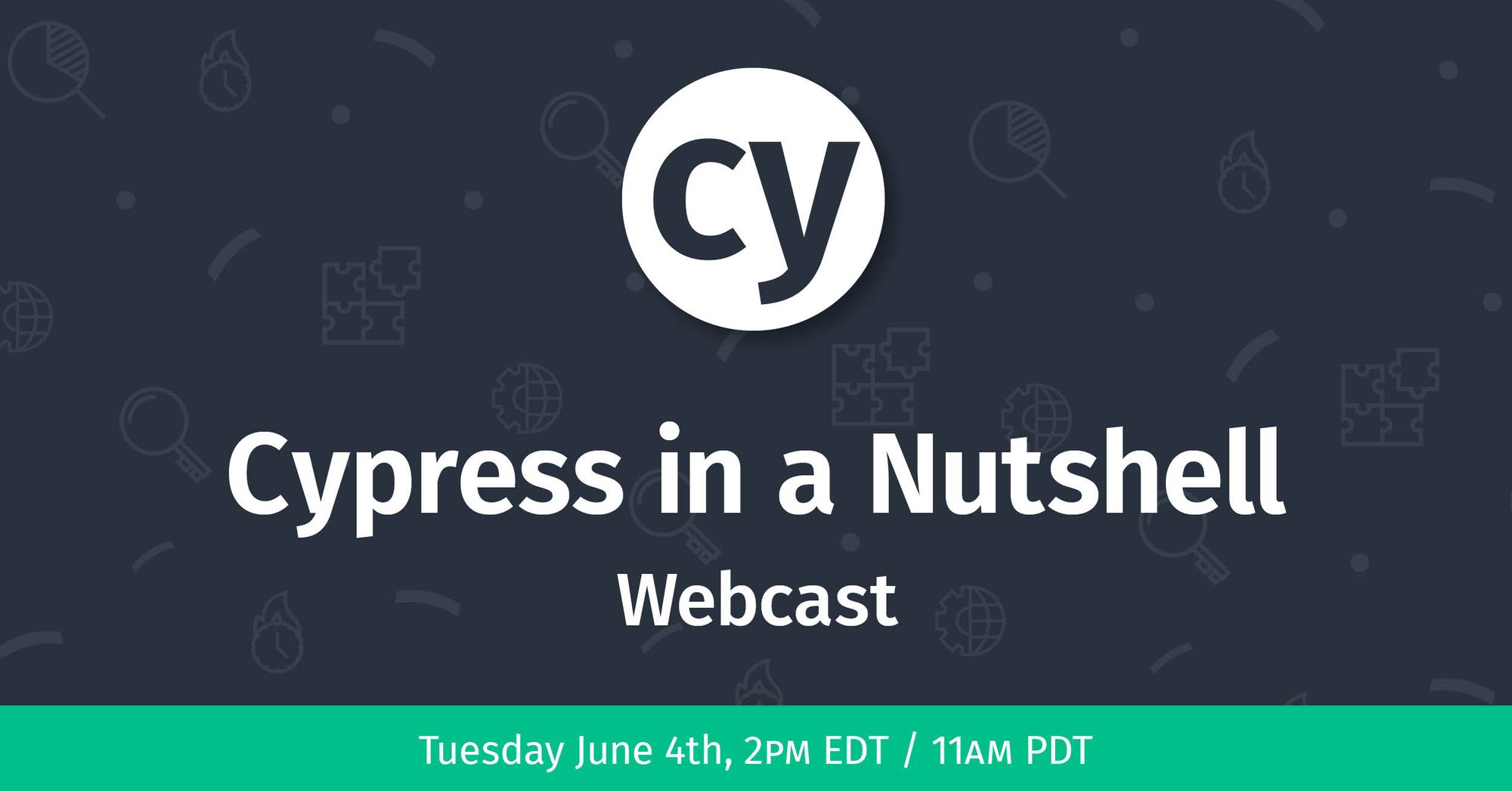 ---
Note: Due to unforeseen circumstances this webcast has been rescheduled to Tuesday, June 11th from Tuesday, June 4th. If you already registered for the webcast on June 4th, there is no need to re-register for the June 11th webcast - simply use the same link to attend the rescheduled webcast. A recording will be sent to all registrants. If you have not yet registered, you can do so by clicking the button below.
Looking to jumpstart and elevate your skills in web application testing? Tired of flaky and hard-to-write tests that slow you down? Wondering what all the excitement with Cypress is about?
If your answer is yes to any of these questions, then your time will be well-spent by joining Amir Rustamzadeh, Sr. Engineer at Cypress, on Tuesday, June 11 at 2 pm EDT / 11 am PDT for a detailed webcast on getting up-and-running with Cypress. We'll also livestream the broadcast to our YouTube channel.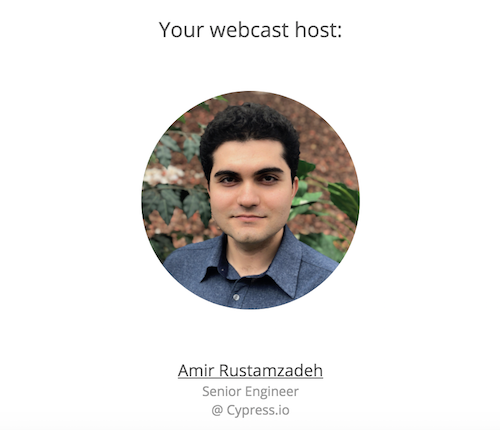 If you're curious or are eager to get your hands dirty with Cypress—this is the perfect webcast for you. Have friends or colleagues who are curious? Feel free to pass this post along!

In this jam-packed hour with live Q&A, we'll cover:
Why Cypress's unique architecture makes your testing fast and flake-free
A walkthrough of the Cypress Test Runner Desktop app and CLI
How to setup Cypress for your projects
An overview of Cypress's intuitive JavaScript API
Writing, running and debugging your first tests
How to boost your productivity with Cypress in your daily workflow
Testing your web apps shouldn't be hard—in fact, we believe it should be an enjoyable experience. So tune in to this webcast and see the benefits for yourself.