We love the fact that our community is eager to share their experiences using Cypress, and we wanted to see if there was a way to record and share your stories. So we're reaching out to you - to ask you to share a short video of how Cypress has impacted the way you make apps.
These video stories will be featured on our blog, shared with the community - and if we get enough of them - put on our website for everyone to see. As a thank you, we'll send you some amazing Cypress swag!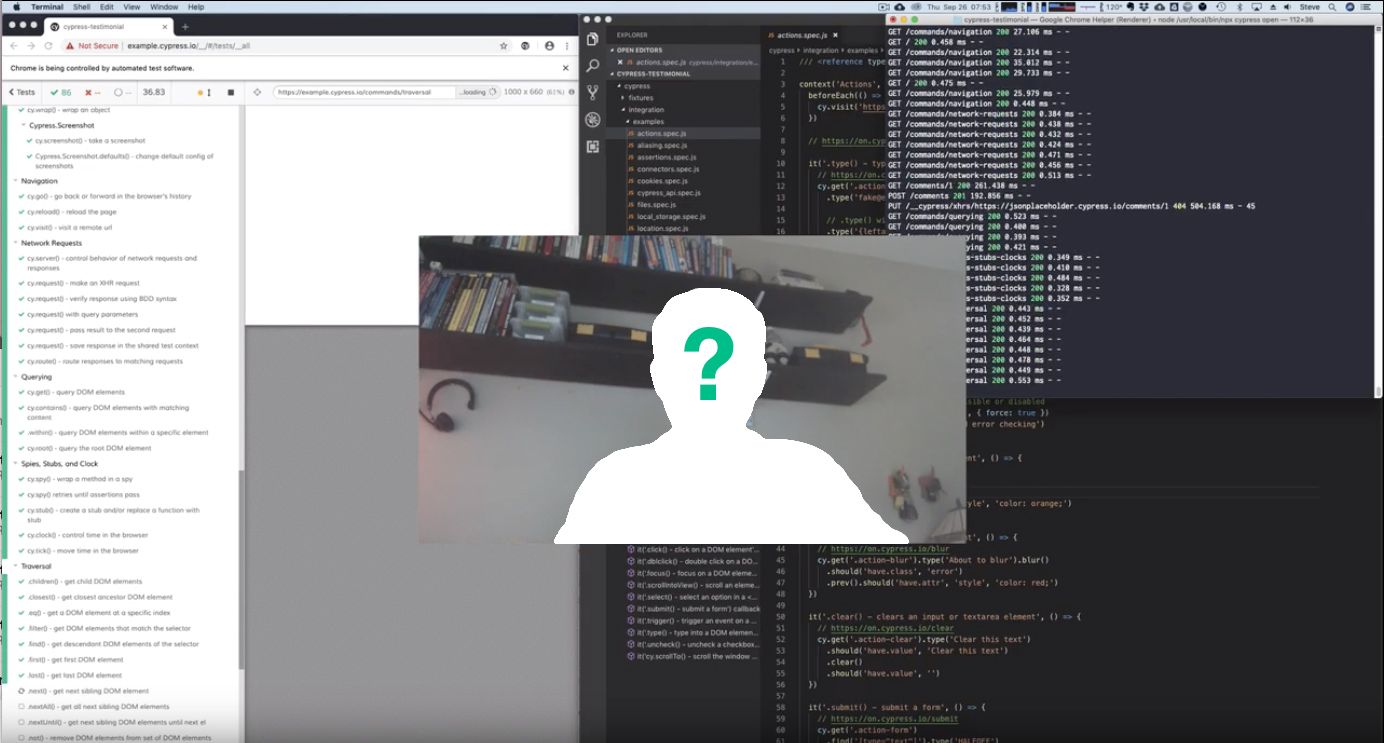 What kind of video are you looking for?
We're looking for Cypress users who want to share a short video of how Cypress has impacted the way you or your team build apps.
Here's the formula for a great video:
It is less than 60 seconds
You include your name (last name optional)
No confidential information is shared
You talk about your favorite Test Runner or Dashboard feature
...or the positive impact Cypress has made on you or your team
Fancy equipment is not required - all we ask is that we can see and hear you clearly.
How do I get started?
Click the button below to get started! It has additional resources and contact information if you have questions.
Thanks again for being an integral part of the Cypress community⁠—we look forward to sharing your story. In the meantime, happy testing!