Siemens is commonly known as a global powerhouse in the world of digital infrastructure. With a vast catalog of solutions recognized for their ingenuity and simplicity, the company's SaaS services are also expected to follow these principles. When the Siemens SW Hub Cloud team began working on Building Operator, a SaaS solution used to remotely operate buildings, they needed an effective way to ensure their application met their high standards.
Join us on Wednesday, December 11th at 2 pm ET/11 am PT to learn how the Siemens SW Hub Cloud team reduced their test code by 49%, increased their productivity by 38%, and sped up their test execution by 375% using Cypress.
Your Webcast Hosts
---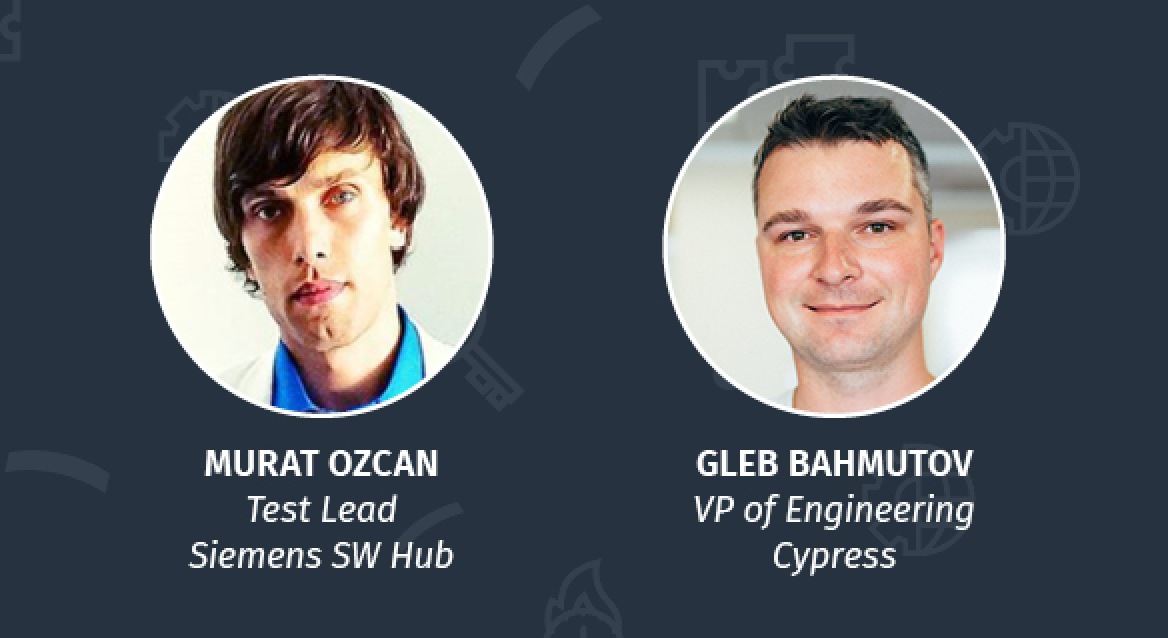 In this hour-long webcast with live Q&A, you'll find out how the Siemens SW Hub Cloud team uses Cypress to run hundreds of tests across multiple platforms to ensure all systems are working correctly for their Smart Infrastructure cloud product: Building Operator. We'll explore real-world advanced UI and API tests Siemens uses to ensure quality, and show how they are using community-created plugins for the Cypress Test Runner.
Finally, we'll demonstrate how to run combinations of tests across multiple testing environments to guarantee every code iteration and deployed system passes the tests.
PS - If you can't attend the live broadcast, go ahead and register anyway - we'll be sure to send a recording of the webcast to all registrants. Until next time!