Lightstep's full-context observability platform enables developers to streamline issue detection and resolution. As their product grew, they realized they needed to dramatically upgrade and automate their QA strategy to ensure quality in their data-driven applications and increase deployment.
Join us on Wednesday, April 15th at 2 pm ET/11 am PT to learn how the Lightstep Product Engineering team went from a 15-page document of step-by-step QA instructions for each deployment, to quadrupling deployment velocity with Cypress.
Your Webcast Hosts
---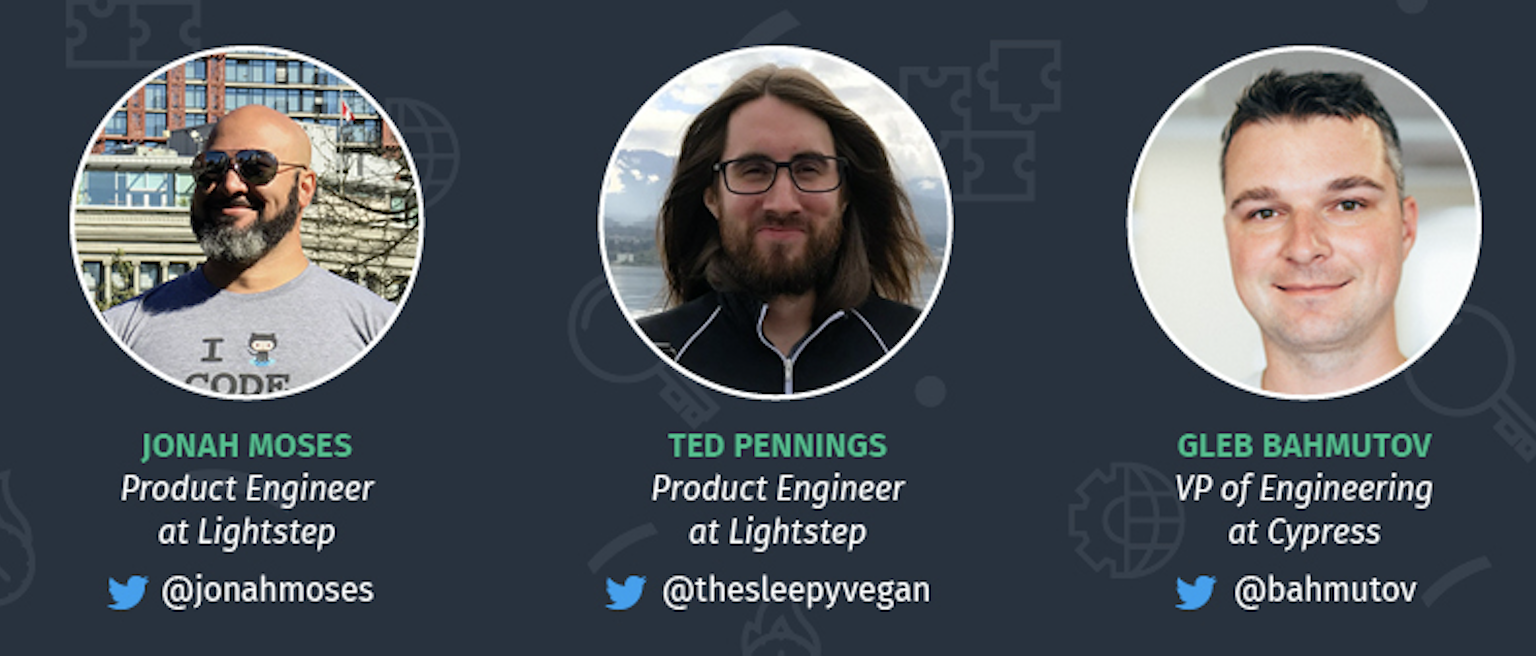 In this hour-long webcast with live Q&A, you'll find out how the Lightstep team reached their current Cypress implementation, including:
How they automated their test suite, significantly lowering operational overhead
How switching to Cypress allowed them to deploy much more often
How they cover all the facets of testing their application
Finally, they'll cover how they've written a whole-product test suite that spans frontend code to backend code—which has even caught multiple regressions in backend APIs. They'll show how they run tests with real-world data (what their sales team uses to demo to prospects), and how they trust Cypress to increase the reliability of this vital business process.
PS - If you can't attend the live broadcast, go ahead and register anyway - we'll be sure to send a recording of the webcast to all registrants. Until next time!