DHL Parcel, widely known as one of the world's leading logistics companies, serves a global market of 220 countries and delivers over 1.5 billion parcels per year. With the company experiencing rapid growth, the business-to-business and business-to-consumer (B2X) team relies on Cypress tests to assure quality and confidence for every deployment.
Join us on Thursday, May 7th at 2pm EDT/11am PDT to learn how the DHL team uses Cypress in combination with Docker and Jenkins to cut their test execution time in half.
Your Webcast Hosts
---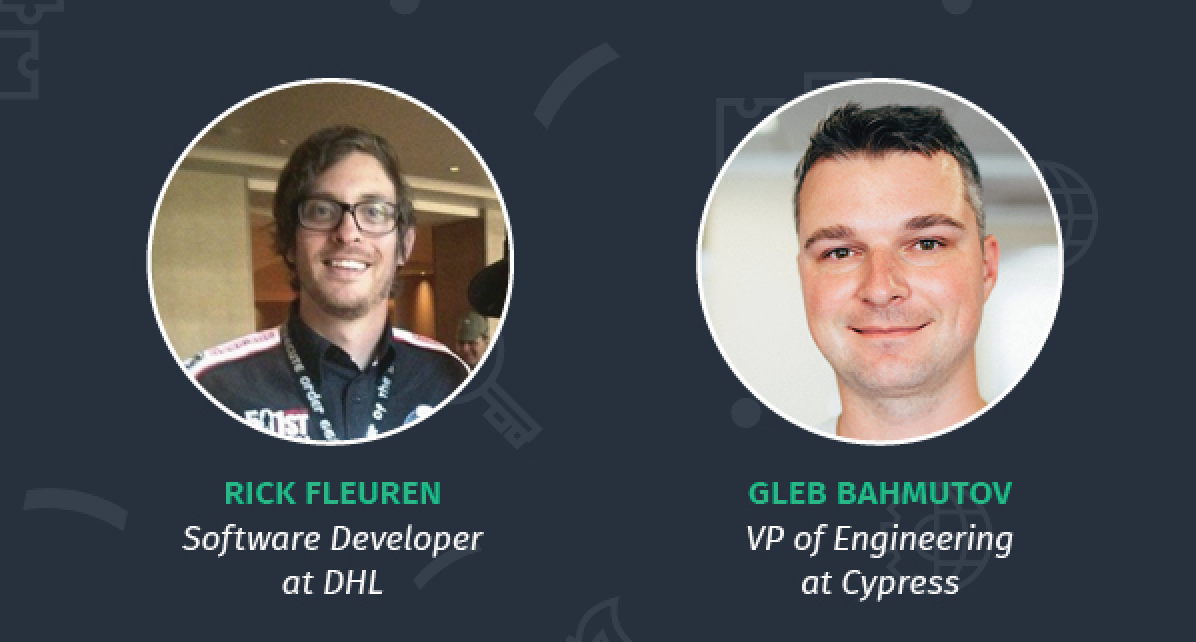 In this hour-long webcast with live Q&A, you'll find out how the DHL team utilizes their current Cypress implementation, including:
How the team accomplishes full E2E test runs without needing to rely on mocks or stubbing
Multiple ways of achieving parallelization with minimal effort, through the power of Docker containers and the help of Jenkins built-in parallelization
How the DHL team reduced their test execution time from 7 minutes to 3.5 minutes by parallelizing their Cypress tests
Finally, we'll explore the real-world stack of DHL, which will be simulated inside Jenkins using Docker compose. We hope to see you there!
PS - If you can't attend the live broadcast, go ahead and register anyway - we'll be sure to send a recording of the webcast to all registrants. Until next time!