GoFundMe Charity's subscription-free fundraising platform uses powerful tools, including donation buttons, data solutions, and custom campaigns to provide a world-class fundraising experience for charities. In our upcoming webcast, find out how their QA and developers use Cypress to ensure quality across multiple projects.
Tune in on August 26th at 2pm EDT/11am PDT to learn how GoFundMe's QA team works closely with developers to test 30x faster with Cypress.
Your Webcast Hosts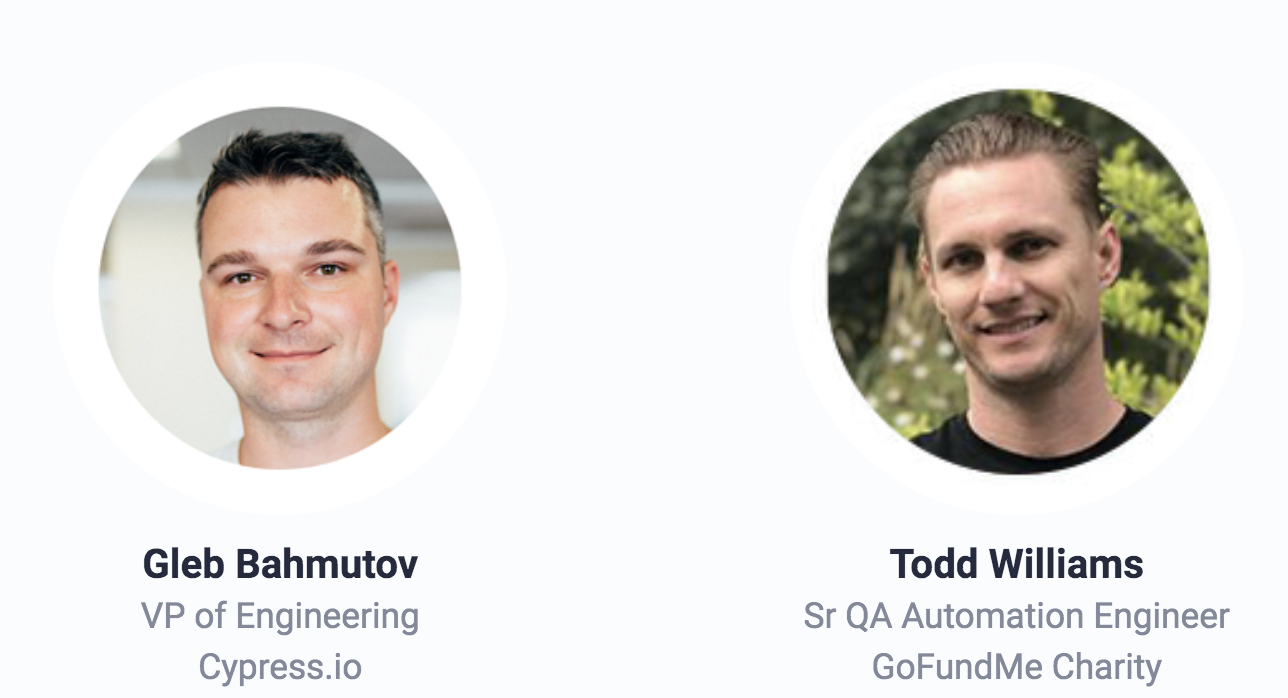 In this webcast, we'll cover GoFundMe's previous testing architecture, why they chose Cypress, and how they went from 5-hour overnight test runs to completing their runs in just 10 minutes with Cypress.
We'll also explore:
How GoFundMe's QA team sets up the testing framework for each project
GoFundMe's test organization strategy (including how they test on multiple browsers)
How the QA team works with developers to ensure confidence with every deployment
Finally, we'll dive into best practices and tips for optimizing your Cypress tests.
---
PS - If you can't attend the live broadcast, go ahead and register anyway - we'll be sure to send a recording of the webcast to all registrants. We'll also simulcast the webinar on our Youtube channel and post a recording there afterwards.
Until next time!