Pendo's product cloud provides user insight, user guidance, and user communication for thousands of digital product teams—all while maintaining a first-class industry reputation. Join us Wednesday, April 7th at 5:00pm GMT/1:00pm EDT/10:00am PDT to find out why Pendo's quality engineers chose Cypress to rebuild their test suite and continue their commitment to quality.
Your Webcast Hosts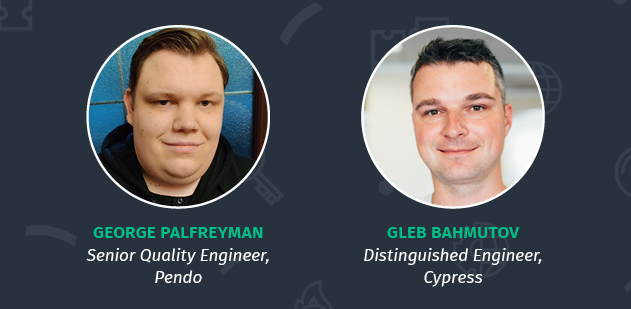 ---
In this webcast, we'll introduce one of Pendo's unique products—Guides—and the team's approach to testing this complex application.
Next, you'll learn:
Why the QE team switched to Cypress for testing
How they scaled Cypress within their organization (including getting developers to write tests alongside QE)
The steps they took to rebuild their test suite using Cypress features like Test Retries and Flaky Test Detection
Finally, we'll explore how the team increased their product test coverage, ran their tests 86% faster, and even increased their NPS score by using Cypress for their test automation. We'll conclude the presentation with live Q&A from our audience.
---
PS - If you can't attend the live broadcast, go ahead and register anyway - we'll be sure to send a recording of the webcast to all registrants. Until next time!