Tired of battling flaky tests? Join us Wednesday, May 19th at 2:00pm EDT/11:00am PDT to find out how to focus your efforts with test-writing best practices, how to understand different types of flake, and the many ways in which Cypress can help you eliminate flake for good.
Your Webcast Hosts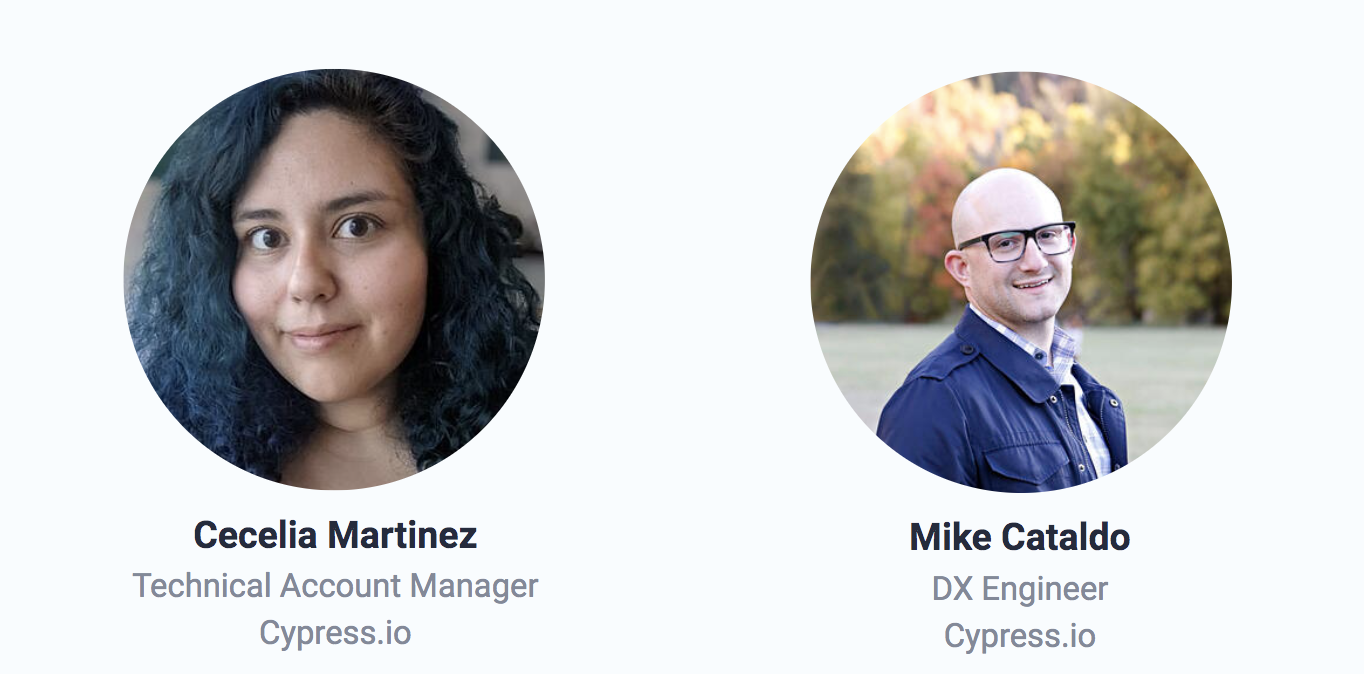 ---
In this webcast, we'll define flake and the many ways that it can impact your tests.
Next, you'll learn:
The common causes of test flakiness, including DOM-related, network-related, and environment-related flake
Best practices for writing flake-resistant tests
How to manage flakiness in your test suite with Cypress features like test retries, flaky test identification and mitigation, and more
Finally, we'll conclude the webcast with live Q&A from our audience.
---
PS - If you can't attend the live broadcast, go ahead and register anyway - we'll be sure to send a recording of the webcast to all registrants. Until next time!