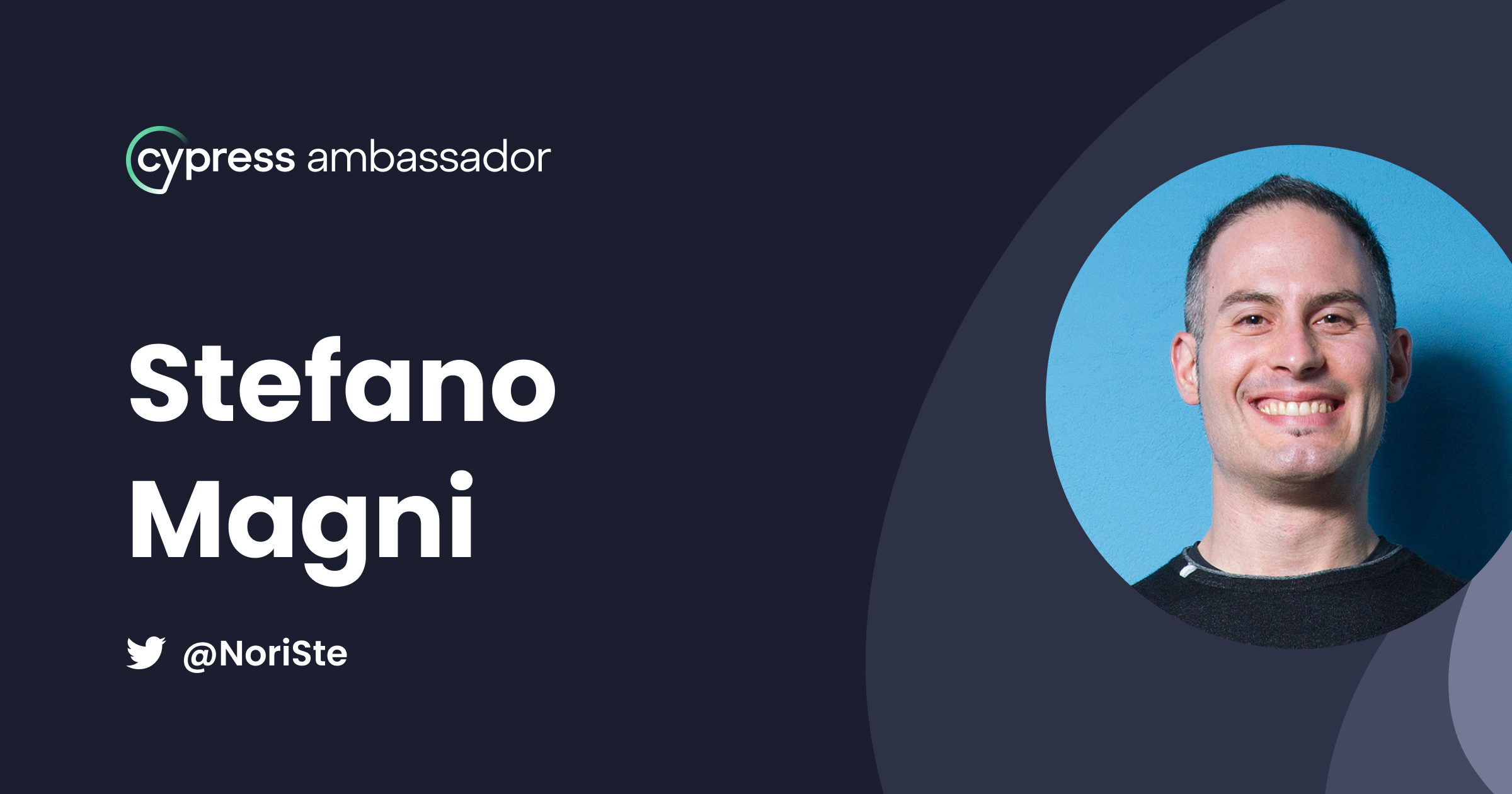 Meet Stefano Magni.
Stefano is a Senior Front-end engineer who brings a wealth of knowledge and experience to the Ambassador program. With over 10 years of experience, he focuses most of his efforts towards educating developers throughout Italy.
What motivates you to be a Cypress Ambassador?
Being an active part of an amazing product that lets Front-enders unleash a new development experience.
How do you currently help others that are either using Cypress or interested in using Cypress?
Through courses, articles, and the cypress-wait-until plugin.
What is your favorite Cypress feature?
The Test Runner UI.
Outside of work, what are your favorite things to do (hobbies, passions, etc.)?
Running, climbing iron paths, functional training, green energies.
What is one professional milestone you are proud of? (an accomplishment, celebration, recognition, etc.)
Evolving from a front-end developer to a front-end engineer.
What is your favorite quote or saying?
Don't put off until tomorrow what you can do today.
About the Ambassador Program.
The Cypress Ambassador program supports the top Cypress advocates around the world. Through this program, Ambassadors are offered speaking opportunities, a personalized hub, and visibility within our extensive network.To learn more about these wonderful ambassadors visit our Official Ambassador webpage.
---
The Cypress Community Team has been working on (re)launching the official Cypress Ambassador program to include a variety of new experiences, support resources, benefits, contribution areas, and much more. One of our main priorities is to highlight our current Ambassadors and the amazing work they are doing. They truly embody the community spirit through their advocacy to help empower others. We will be having more opportunities to connect with our Ambassadors this year. Make sure to stay updated on upcoming events and opportunities.