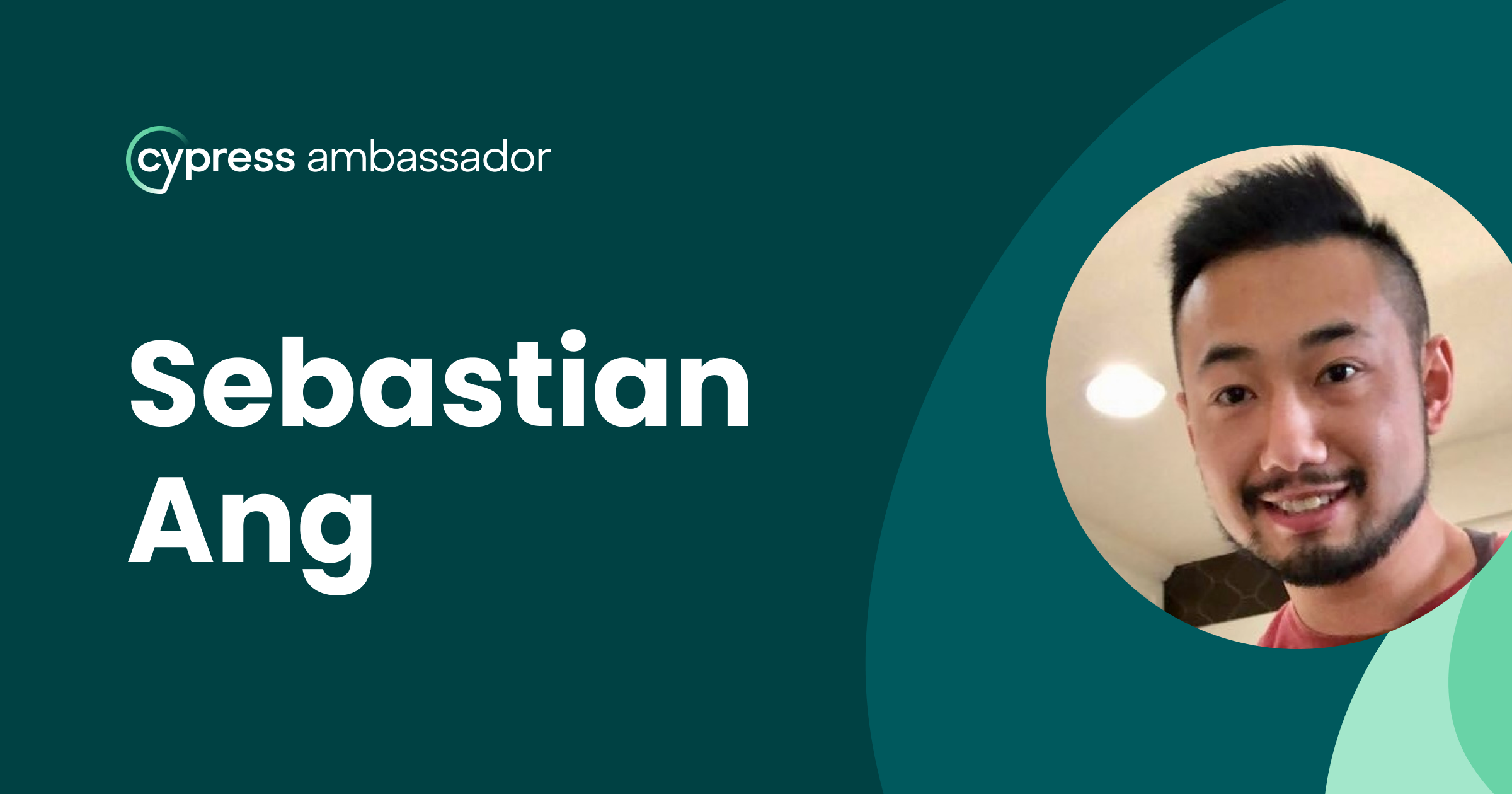 Meet Sebastian.
As a Cypress Ambassador, he looks forward to making an impact and helping improve software quality, specifically at the different national laboratories in the United States, and potentially even internationally.
What motivates you to be a Cypress Ambassador?
Trying to spread the joy of testing with Cypress and to improve software quality through test automation at my company, and potentially other national laboratories.
How do you currently help others that are either using Cypress or interested in using Cypress?
At my company, I co-host a cypress/test automation meeting, where I help answer any questions related to cypress and present ideas of how we use cypress in different situations.
What is your favorite Cypress feature?
Cy.window()
What is your favorite "Cypress Best Practice" and why?
Making sure that tests do not rely on the previous test's state. You always want a new clean state when a test runs.
Outside of work, what are your favorite things to do (hobbies, passions, etc.)?
I love cooking! Smoking meats on my Traeger. I have also been slowly picking up golf as a new hobby.
What is one professional milestone you are proud of? (an accomplishment, celebration, recognition, etc.)
Becoming a cypress ambassador.
For new users -  what is the best way to "get started" with Cypress?
Cypress has great documentation and tutorials on their website. I 100% believe the best way to get started is to install cypress and follow their tutorials.
What is your favorite quote or saying?
"Remember that the happiest people are not those getting more, but those giving more." -H. Jackson Brown, Jr.
About the Ambassador Program.
The Cypress Ambassador program supports the top Cypress advocates around the world. Through this program, Ambassadors are offered speaking opportunities, a personalized hub, and visibility within our extensive network.To learn more about these wonderful ambassadors visit our Official Ambassador webpage.
---
The Cypress Community Team has been working on the official Cypress Ambassador program to include a variety of new experiences, support resources, benefits, contribution areas, and much more. One of our main priorities is to highlight our current Ambassadors and the amazing work they are doing. They truly embody the community spirit through their advocacy to help empower others. We will be having more opportunities to connect with our Ambassadors this year. Make sure to stay updated on upcoming events and opportunities.