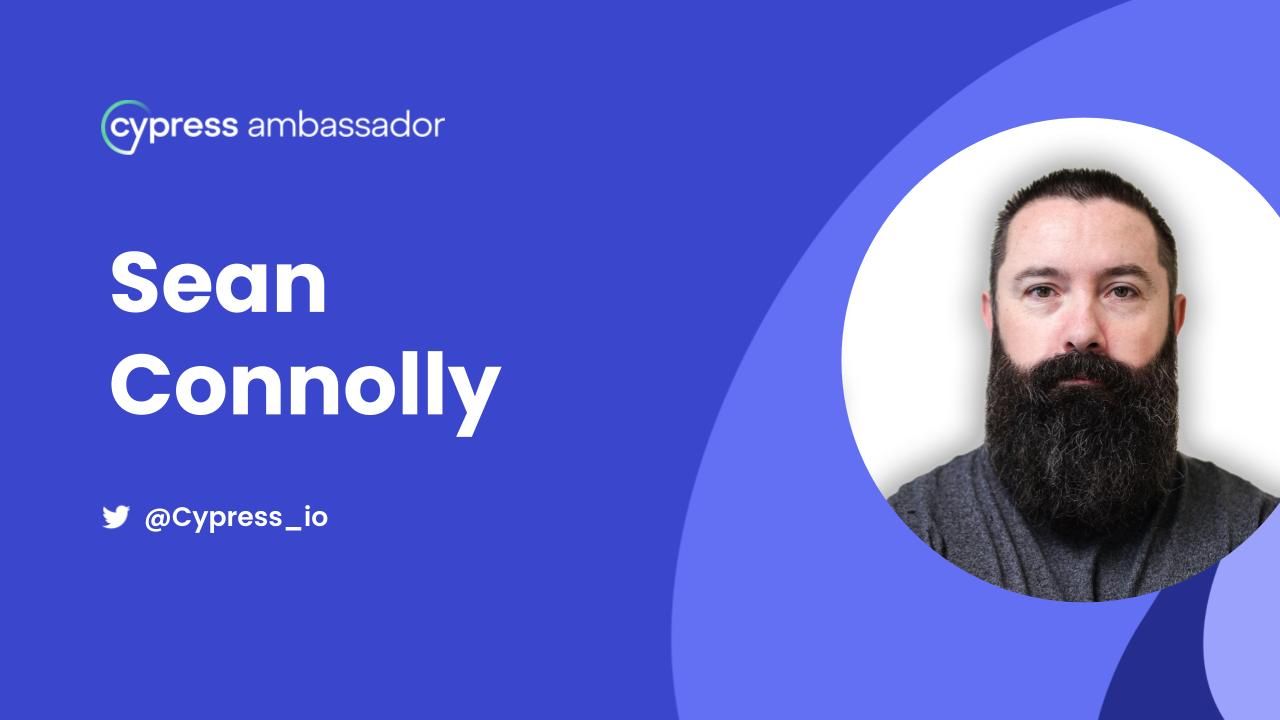 Meet Sean.
An ideal collaborator for any open source project. His belief in the importance of the developer experience while using automation tools made him the perfect addition to the Ambassador program.
What motivates you to be a Cypress Ambassador?
Using the Best State of Art Testing Framework to Simply and Control Automated Testing and Collaborating with like minded people.
How do you currently help others that are either using Cypress or interested in using Cypress?
Teaching all the Benefits of Cypress and Understanding the Applications they test
What is your favorite Cypress feature?
Intercepts / Stubbing
What is your favorite "Cypress Best Practice" and why?
Locators assignments, simple but good to be called out and identified
Outside of work, what are your favorite things to do (hobbies, passions, etc.)?
Simracing - Motorracing 3D Printing
What is one professional milestone you are proud of? (an accomplishment, celebration, recognition, etc.)
Working with the Cucumber Team as an Advisor on one of their Projects
For new users -  what is the best way to "get started" with Cypress?
Install,  Read & Watch the Docs / Intro Videos
What is your favorite quote or saying?
The true sign of intelligence is not knowledge but imagination
About the Ambassador Program.
The Cypress Ambassador program supports the top Cypress advocates around the world. Through this program, Ambassadors are offered speaking opportunities, a personalized hub, and visibility within our extensive network.To learn more about these wonderful ambassadors visit our Official Ambassador webpage.
---
The Cypress Community Team has been working on the official Cypress Ambassador program to include a variety of new experiences, support resources, benefits, contribution areas, and much more. One of our main priorities is to highlight our current Ambassadors and the amazing work they are doing. They truly embody the community spirit through their advocacy to help empower others. We will be having more opportunities to connect with our Ambassadors this year. Make sure to stay updated on upcoming events and opportunities.