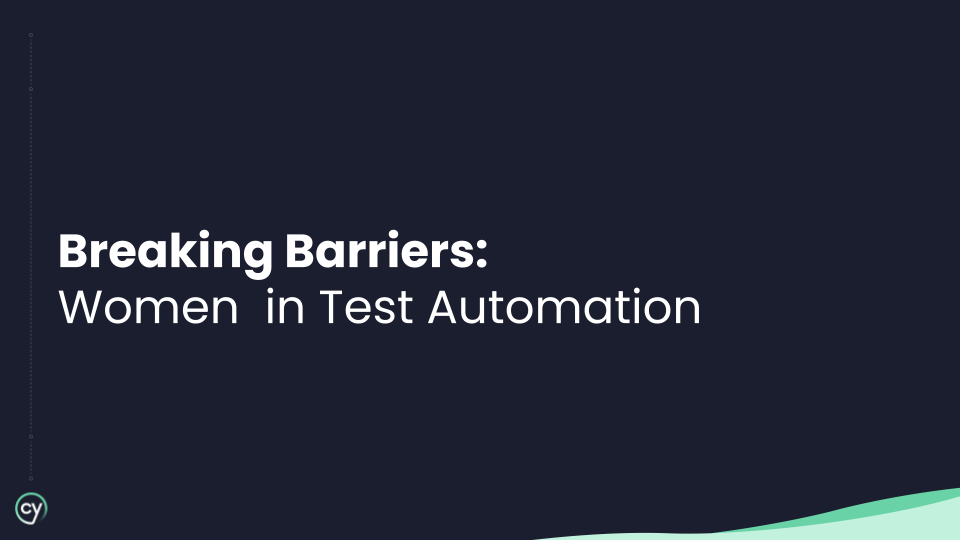 Just as testing plays an integral role in the software development process, women in testing play a crucial role in software teams. Their diverse perspectives, skill sets, and experiences are critical in delivering high-quality, inclusive, and innovative software.
However, studies show that around 50% of women leave their tech career by the age of 35, compared to approximately 20% in other industries. So, how can we support women in testing? We asked some of our favorite women in testing for their thoughts, experiences, and recommendations on how organizations can support women in their careers.

Being able to work with a team with gender parity is essential. Women should be treated with the same respect and given the same opportunities as men. That is precisely why we celebrate this month dedicated to women.
On my team, we value each other, no matter the gender, race, color, sexual orientation, or place of origin. Everyone should feel that they belong to the team and that they work in a safe environment.. That has always been my motivation and my goal as a team manager.

One way that I really enjoy supporting everyone in the tech industry, not just women, is by creating an environment of allyship and promoting each other. I'm a big believer in motivating and collaborating because we all have different areas of expertise and something to learn from one another. It's common knowledge that when you teach and mentor someone, you also learn and grow by gaining new perspectives and honing both technical and soft skills like communication, negotiation, and assertiveness. Giving is the best gift.
A great example of this is my good friend Marie Cruz. She was inspired to contribute to the QA community after seeing my blog posts about my learnings. She started speaking at meetups, which inspired me back to do the same. We constantly lift and motivate each other, advocating collective knowledge. It is a mutually rewarding relationship where we both can grow together as professionals and human beings.

Openness from team members is critical. My coworkers are really open-minded. This make my job easier because they are eager to address concerns and collaborate to guarantee that the issues and question are resolved. Openness helps the team progress.

Women should be treated fairly and equally, and encouraged to take on more responsible roles. Once given the chance,I guarantee that women can produce valuable work on par with anyone. Rather than sympathy, women expect empathy and trust.
I would like to see more women working and contributing to the software industry as there are huge opportunities available. It's just a matter of being focused and acquiring the required skills to succeed in the software industry. This is what I did, and I encourage all the women out there to give it a try.
---
The experiences of women who work in the automation testing industry highlight the challenges and opportunities that exist in the tech sector. While there are still barriers to overcome, such as the gender imbalance and biases that persist, the women in this industry are breaking through these obstacles with their skills, resilience, and determination. They are not only contributing to the growth and success of their companies, but also paving the way for future generations of women in tech.
By sharing their stories and experiences, these women are inspiring others to pursue careers in automation testing and empowering them to succeed. It is clear that the industry needs more diverse voices and perspectives to continue driving innovation and progress, and women have a vital role to play in shaping the future of automation testing and the tech industry as a whole. We would love to support more women in our Ambassador program and Discord community - hoping this blog can be a great start!