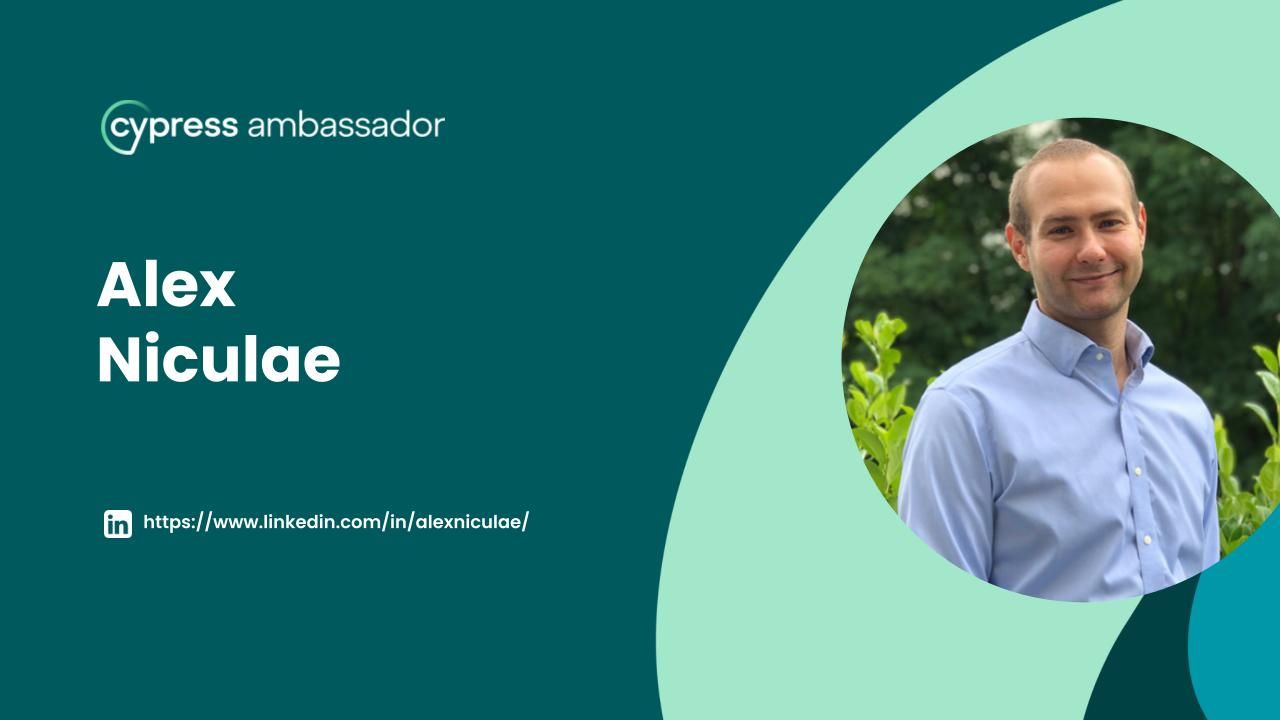 What motivates you to be a Cypress Ambassador?
Having access to discuss with the product and development teams of Cypress is a rare gem. This, and being an active part of a community that I appreciate and value, which helps the software QA world be better, more standardized and stable.
How do you currently help others that are either using Cypress or interested in using Cypress?
As a Company Ambassador, I onboard new joiners in the world of Cypress, make sure that we follow best practices internally and teach my colleagues how and why to work with Cypress cleanly and neatly, to end up having a solid and stable test automation suite.
What is your favorite Cypress feature?
Where to start... If I had to chose only one, I'll take at least two: its community, and it's great documentation. On a technical level, Cypress running inside the actual browser is my favorite.
What is your favorite "Cypress Best Practice" and why?
Running tests in isolation - it allows me to easily run tests (by themselves, or in parallel) without the need to consider anything else apart from... running the tests; make sure you control the state of the application under test and the tests are invincible.
Outside of work, what are your favorite things to do (hobbies, passions, etc.)?
Traveling, seeing new or unique places; I love mountains, architecture and history, but also the smell, color and touch of the sea.
What is one professional milestone you are proud of? (an accomplishment, celebration, recognition, etc.)
Dedicating the entire pandemic lockdown period to learning how to code, and ramping up on a multitude of test automation solutions and tools - including Cypress.
For new users -  what is the best way to "get started" with Cypress?
Follow Gleb's (Bahmutov) and Filip's (Hric) articles, blogs and videos, but especially their training - they are packed full of best practices and value.
What is your favorite quote or saying?
Left the road, to find the path.
About the Ambassador Program.
The Cypress Ambassador program supports the top Cypress advocates around the world. Through this program, Ambassadors are offered speaking opportunities, a personalized hub, and visibility within our extensive network.To learn more about these wonderful ambassadors visit our Official Ambassador webpage.
---
The Cypress Community Team has been working on the official Cypress Ambassador program to include a variety of new experiences, support resources, benefits, contribution areas, and much more. One of our main priorities is to highlight our current Ambassadors and the amazing work they are doing. They truly embody the community spirit through their advocacy to help empower others. We will be having more opportunities to connect with our Ambassadors this year. Make sure to stay updated on upcoming events and opportunities.