In the world of software testing, speed is of the essence. The faster you can identify and resolve issues, the smoother your development process becomes. That's why we are excited to announce the latest feature for Cypress Cloud: desktop notifications for your test runs.
When it comes to debugging, it's crucial to know when relevant test runs complete in real-time. With the new desktop notifications feature, you no longer have to wait and watch your continuous integration (CI) system for updates. Instead, the Cypress app sends you real-time desktop notifications when new relevant runs start, stop, pass, or fail. Timely and relevant updates on test runs means you can dive into the debugging process without delay, leading to faster issue resolution and improved development efficiency.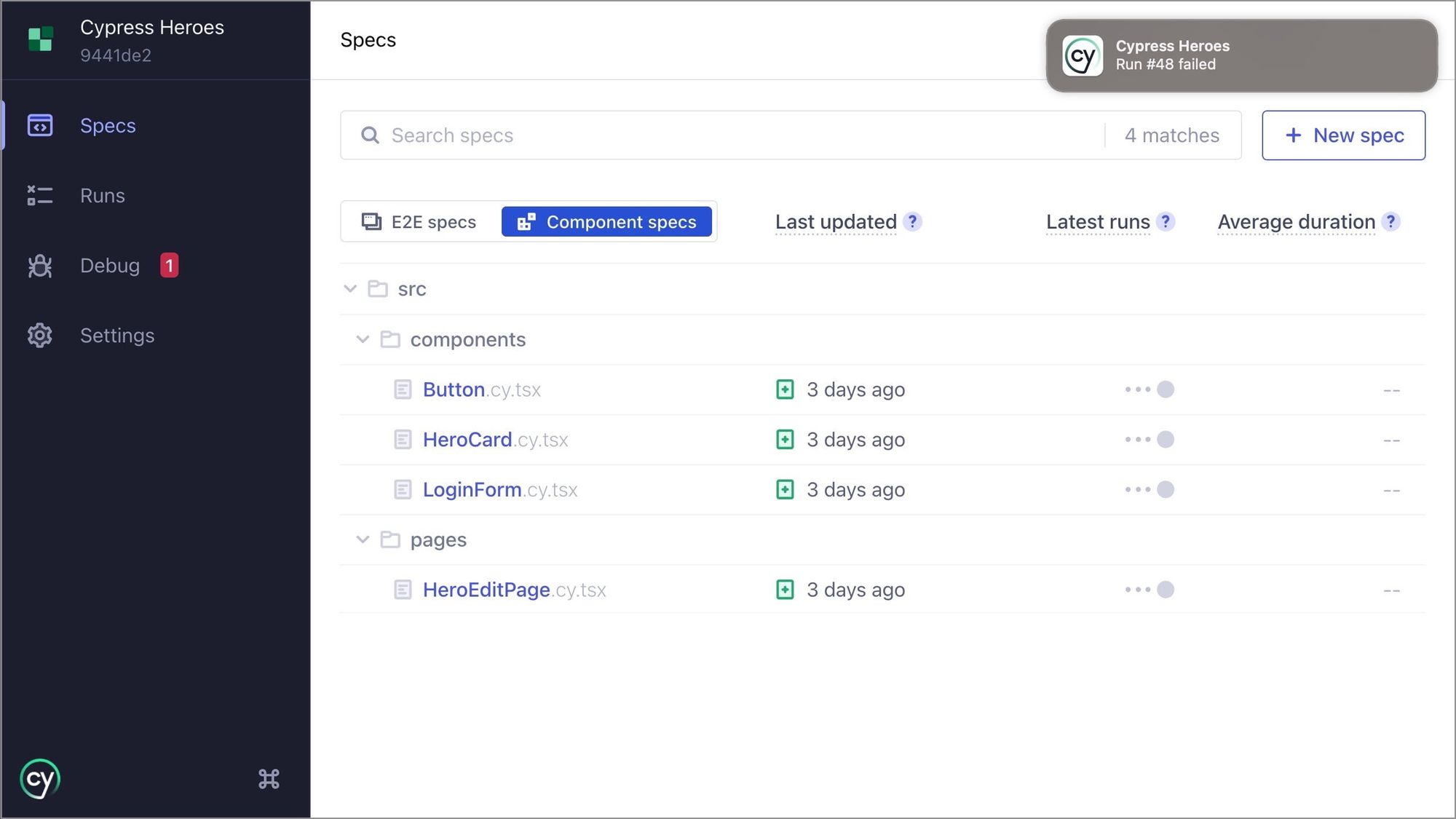 To receive notifications for your runs, ensure you are logged in to Cypress Cloud and your project is connected. Expand the "Device settings" section on the Settings page and click "Enable desktop notifications." From there, you can customize your preferences to receive notifications only about specific types of runs or events that are relevant to your work. As of today, these notifications are available for Mac and Linux operating systems.
We're excited to bring this new feature to our users and help engineers and quality teams stay informed about test runs in real-time. If you have feedback or suggestions, please share it on GitHub. For more details on configuring desktop run notifications, check out our Docs. For a complete list of updates in 12.17, please review our changelog.
Not using Cypress Cloud yet? The Cypress Cloud adds a layer of timely, simple, and powerful insights to all your test runs in a single, easy-to-use UI. Test and debug faster with the Cypress Cloud. Get started for free.